Looking for and finding the right candidate takes hard work. From scouring the web to learn more about the different skills candidates should possess to writing the job listing and actively sourcing for applicants using recruitment tools and social media, you have a lot to accomplish to fill an open position. Unfortunately, if your job listing doesn't stand out, it can be difficult to attract top talent.
Making your job listing stand out means going above and beyond to highlight why candidates should work for your business. Remember, you need their skills just as much, if not more, than they need your job offer. Therefore, instead of telling candidates the types of skills they must possess, you should make your job listing more appealing by highlighting your company.
Top talent already has the skills you're looking for, and a basic job listing stating the duties and responsibilities isn't going to be enough to get people excited to apply for the position. So here are a few tips to help your job listing stand out.
Focus on Perks
Always highlight the benefits of working for your business. Top passive candidates get emails and messages from recruiters constantly, so you must give them a reason to respond. If your business only gives employees the basic perks that candidates might already have with their current employer, they have no reason to work for you. Consider the different aspects of your business that make you stand out from the crowd. A few perks that can attract talent include:
Flexible schedules

Remote work environment

Rewards

Higher than average compensation
You should also consider your company culture. Today's job seekers are looking for employers willing to go the extra mile for employees to ensure their well-being. If you're not currently offering perks that can help employees improve their productivity and overall happiness within your organization, you can't attract the best of the best.
Unsurprising to most #Recruiters, if your job listing doesn't stand out, it can be difficult to attract #TopTalent. See some foolproof ways to make your #JobListings stand out in the blog from @IQTalent:

Click to Tweet
Highlight Skills
Of course, job postings should contain job descriptions that list the different skills a candidate should possess to be successful in the role. Starting with a list of skills can help you stand out and find the right candidates because most people read at least the first few lines of the job posting.
In addition, listing the necessary skills first ensures that candidates only apply if they have those skills. This can be especially important for those in the technical field to ensure their skills align with the technology required for the job.
Pro Tip: JD Resource: Your Guide To Writing Better Job Descriptions
Make It Easy
Making the job application process as easy as possible can help you get more applications. Candidates are used to having the ability to apply for jobs using an automated system that allows them to use a resume that's already posted on a job site like LinkedIn or Indeed. Unfortunately, many businesses still make the mistake of forcing applicants offsite to fill out a complete application, listing work history, education, and skills, just to later upload their resume, which already has this information.
This long, unnecessary process can deter candidates from applying because your competition has made it much easier for them. While you may think you want to hire people willing to go through your lengthy process, applicants will think your company is using adequate methods for attracting talent.
Additionally, many people on job sites are passive job seekers; they may already have jobs and are constantly looking for something better. If you're not making it easy for these individuals to apply, you're missing out on top talent.
Keep It Simple
You may have a lot to say about your open position, but your listing should be easy to read to help prospective applicants determine whether or not to apply. Your job listing should consist of bullet points, lists, and short paragraphs, allowing applicants to scan them to determine if they're the right match. Making your posting as simple and readable as possible can help you attract the best talent because it shows you took the time to add basic formatting that you expect on resumes.
#ProTip: Don't write one copy of your #JobListing and leave it posted for months. If you're not attracting quality applicants, update your posting at least once a week. Learn more tips to help your job listing stand out in @IQTalent's blog:

Click to Tweet
Share Business Background First
Job seekers want to know more about your business before they apply. So instead of making them do a Google search of your business to find out more information, have an intro paragraph with information about your business and what it does.
Most companies choose to only focus on what they're looking for in terms of applicants, but taking the extra time to add information about your business can tell prospective candidates whether or not they should apply. You can share information like your business's industry, the number of employees, goals, and value proposition to ensure candidates understand your business before becoming a part of it.
Continuous Updates
Don't write one copy of your job listing and leave it posted for months. If you're not attracting quality applicants, update your posting at least once a week to help you get more attention. The more you update your listing, the more visible it will be because most services move new listings to the top of their list. Each time you update your posting, it will be treated as new to help you stand out.
Highlight Compensation
Modern job seekers want to know how much they can expect to make before entering the interview process. Giving a salary range on the job listing can help your business stand out because it sets clear expectations before candidates even apply.
Unfortunately, many hiring managers and small businesses want to pay as little as possible to fill a role, leading to an awkward conversation with candidates who expect to be paid more for their experience and skills. Since candidates are no longer willing to compromise on their salaries, being clear ahead of time can prevent wasted time and resources.
If you have a limited budget, be upfront about it and find ways to attract candidates within your budget rather than encouraging those with higher skill sets and more experience to apply. Remember, the better the candidate, the more they'll cost, so you should always be aware of the salary range expected for a particular role.
Final Thoughts
Attracting candidates with a job listing might seem difficult because you cannot showcase all the great benefits of working for your company. However, your job description is someone's first impression of your business, so you must make it stand out.
Focusing only on what you're looking for in an employee may attract qualified applicants, but discussing what your business offers can attract top talent and passive candidates looking for better opportunities.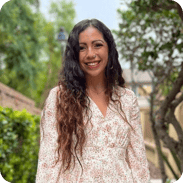 Ashley Nielsen earned a B.S. degree in Business Administration Marketing at Point Loma Nazarene University. She is a freelance writer who shares knowledge about general business, marketing, lifestyle, wellness, and financial tips. During her free time, she enjoys being outside, staying active, reading a book, or diving deep into her favorite music.
Need some extra help? Drop us a line! See the IQTalent difference and how we work with you to find the best candidates for your teams. Reach out today.