Once you have evaluated the first three C's of the Diamond Recruiting Process, it is time to take a look at your company culture. Imagine you're flipping a coin. On one side you have candidates and on the other you have employers. Recruiting top talent is often like flipping this coin in rapid succession because it's difficult to equally match the needs of both employers and candidates.
On the candidate side of the coin, it's all about flexibility. Whether it's between college roommates, co-workers or close friends, people love to talk about their ideal work situation. When most people envision their "dream job," the ideas tend to flow in a similar direction. They want a stable workload, a reasonable stream of income and a positive work environment full of people they like. To summarize, these envisioned situations address a scale of wants and needs. Wants, for candidates, are the factors that add value to their employee experiences like social environment and growth opportunities while needs are more concrete desires like money and benefits.
What employers look for most in #candidates is how they will fit into the #CompanyCulture. Read more on how to align candidates to better fit into the company:

Click to Tweet
On the company side of the coin, employers have their own interests when hiring new employees. They're looking for candidates with strong work ethic, adaptable soft skills and potential for internal mobility. But what employers look for the most in candidates is how they will fit into their company culture. Ensuring your recruiters are building relationships with your candidates can help you gather a deeper understanding of their needs. In the same way that all candidates are unique, so too are company cultures, and just because a candidate meets the qualifications or sourcing criteria doesn't mean they will be a good fit.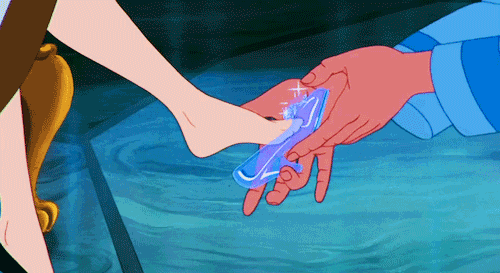 We're here to tell you matching candidates and culture isn't impossible — here's how you can open your organization to better match them:
Recognize fit indicators
The truth is some candidates can be qualified and charming, but not every candidate will reflect the same initiative in your recruiting process. Some candidates wear a quiet, respectful and professional mask during their preliminary assessments. It can be hard to break through walls to unearth the true candidate beneath. While recruiting technologies like AI and automation help filter and engage candidates much faster nowadays, it makes finding culture fit more important than ever, and the key to doing so is emotional intelligence and human interaction.
Observing candidate behavior grants insight into their true self, and as such, interview questions can be directed to open this lens. Do the candidates show genuine interest in working with your organization? Is their intent sincere? One way to measure this is by paying attention to the types of questions they ask in their interviews and following up with some of your own.

Candidate questions
Drive, Development and Professional Growth:
What potential do newbies to the organization have for building their professional career?
How is performance evaluated?
What have other people my experience done during their first two or three years here?
Does the company offer leadership development opportunities?
Is it possible for someone to build credibility quickly in this organization? Or do they have to be here a long time before that happens?
What assignments and projects will I be able to take on?
Social Environment:
How easy is it to make friends?
Do your current employees work in teams often?
How does your organization facilitate collaboration between departments?
What do you do when things don't go well around here?
Are the firm's executives approachable? Are there regular opportunities to interact with top executives, including the CEO?
Do executives encourage decision-making at lower levels of the organization?
Employer questions
What's an example of a time you came together with a group to do something remarkable?

How did you personally contribute to the success of this venture?
How did work with your teammates to achieve the desired outcome?

With regards to (insert listed work experience here), name a time or instance when you personally succeeded wildly within the boundaries of the organization.

How did you add value to this experience?
How did you rally support to accomplish the task?
Is your company looking to improve their #recruiting process? Aligning candidates to fit into the #CompanyCulture is one way to do this. Check it out:

Click to Tweet
Dig a little deeper into your culture
Not all fit-related issues are candidate facing. Sometimes it can be your culture that's preventing your business from attracting and retaining top talent. If you're struggling to find the right fit, a little culture change may be what your business needs — it could mean the difference between acquiring or losing potential employees.
Be wary of the culture magnet. Your culture can be your greatest brand marketing asset when attracting and engaging candidates, but it can also hinder the efficiency of your recruiting process. The key, and often the hardest struggle with this idea, is to make sure the candidates you're bringing in are there for the work, too — not just your culture experience. A dynamic and entertaining culture is easy to market, but it also draws in people that just want to have fun or be associated with the fun.
It's our mission at IQTalent Partners to build the bridges between the wants and needs of both candidates and companies. The key to culture fit is about experiences and connections, so we take the time to ensure the best integration of candidates to your culture. After all, we're here to add value to your company teams and worthwhile experiences for your growing candidates. See the IQTalent difference for yourself!